We Bring Professional Quality Plano Lawn Service to You
Very few things will ever be as valuable to our clients as their home, and it falls to us as one of the most widely sought after team of landscaping specialists to bring you results to be proud of. This is why whenever we receive any requests from clients looking for top quality Plano lawn service, we make sure that the finished product always brings out the best in your property.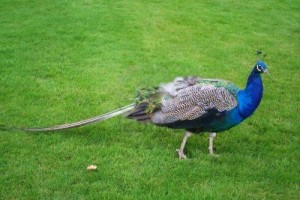 Your lawn is the face of your home and oftentimes the first thing neighbors, guests, and friends will comment on. A well-maintained lawn brings your home an air of sophistication and elegance and shows that you take great pride in keeping your residence in the best of conditions. However, if not properly maintained, this same lawn can easily make your property look devalued and unloved—an image that nobody wants to show when it comes to their home.
Lawn Maintenance That Fills Every Need
A lush, verdant lawn is a point of pride for any homeowner but each lawn comes with its own set of problems that need to be addressed. Our team has the necessary experience to make sure that your unique situation is given the appropriate solution that brings the best results in the least amount of time.
Here are some of the services we offer:
Weed control – Weeds take away vital nutrients in the soil that could be directed instead to your grass or flower beds. Our team provides safe and efficient weed control that helps eliminate any existing weed problems you might have while inhibiting future growth. By curbing the growth of weeds, your lawn maximizes its intake of nutrients and can end up looking significantly better than you thought.

Landscaping services – We have more than 25 years of working with people who need professional landscaping assistance. By combining our breadth of experience with a close collaboration with our clients, we can bring your most desired designs to life to accentuate your home beautifully.

Lawn maintenance – Sometimes all you really need is a team of trustworthy people to bring quality Plano lawn service to your doorstep. Trust our team to keep your home looking pristine each and every time.
The value of keeping your lawn in perfect condition cannot be stressed enough and this is why we want to provide lawn care in Plano, TX at highly affordable rates for our clients. This ensures that you're never at a loss when it comes to keeping your lawn looking great.